Modon Developments Website Design
Created: September 2019
Agency: Ntsal
Client: Modon Developments
Modon Developments is a real estate development management company established in 2018, focused on creating true mixed use communities.
They needed a website to display their latest development projects and it had to be sophisticated, minimal, and classy to match their newly-designed identity,

The website is designed with a single landing page with several slides navigating left and right automatically or on-command.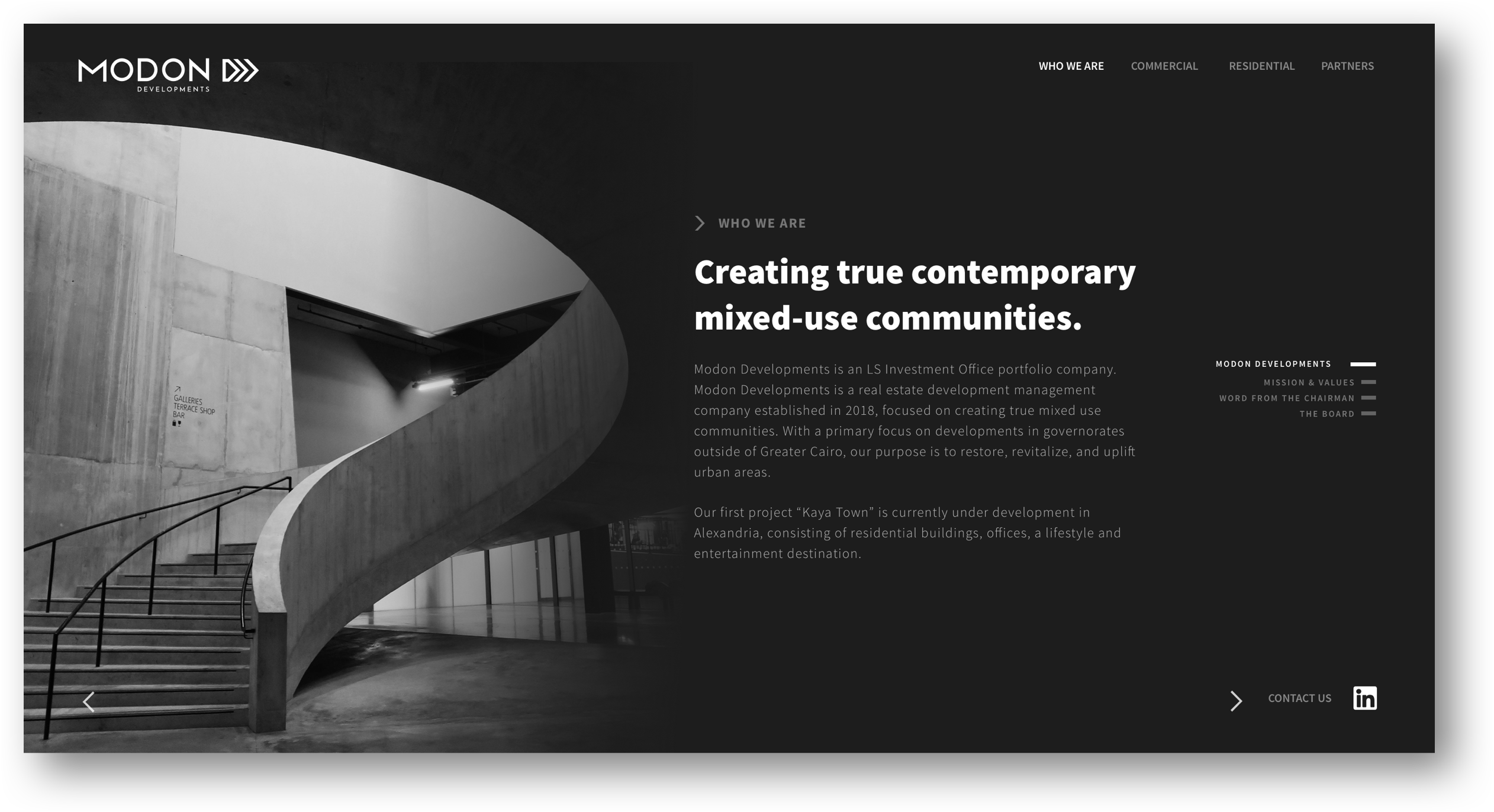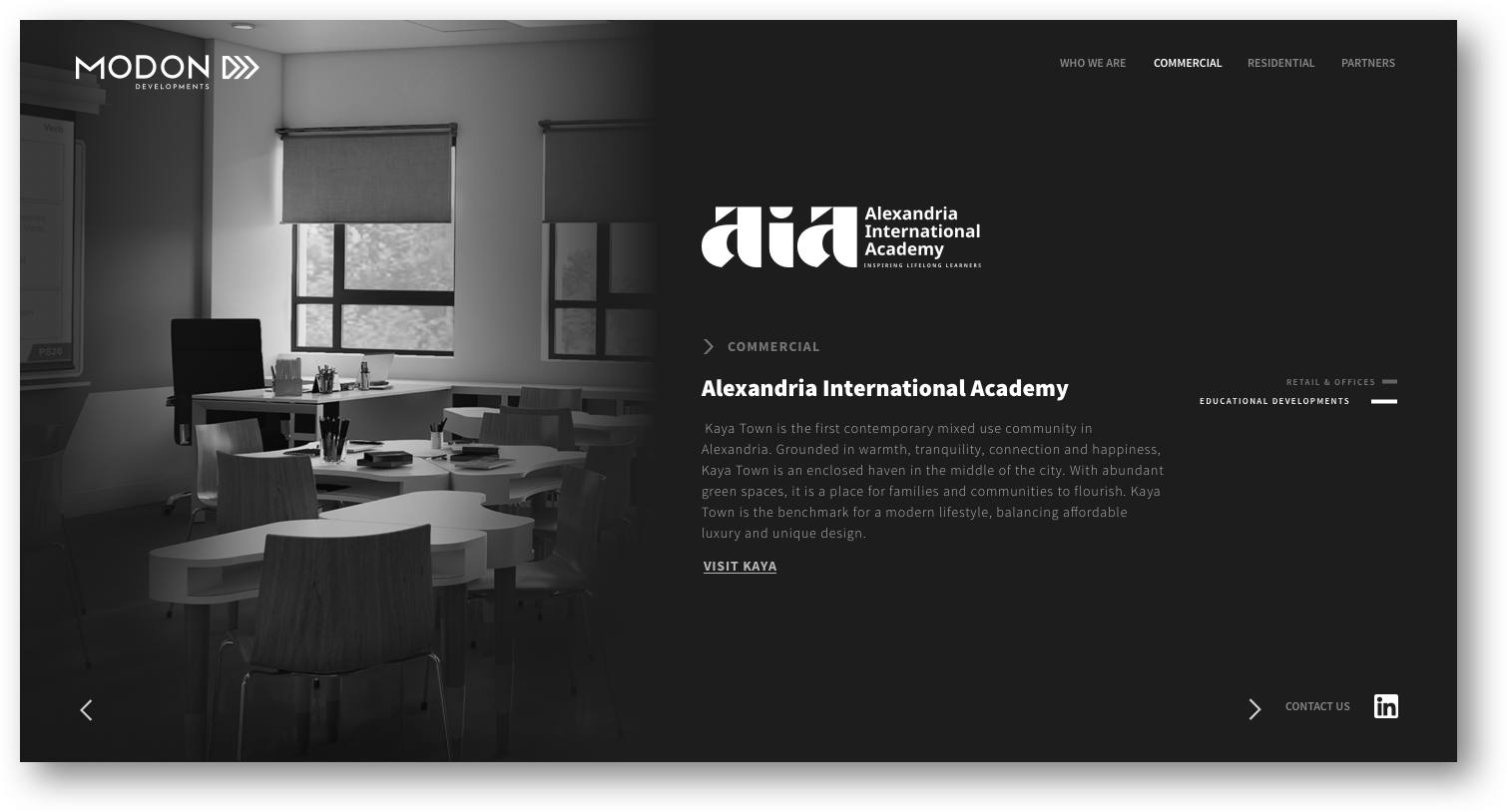 Thank you for watching!